Hello Everyone,
I know, I might as well have skipped this month's newsletter considering we only have 5 more days of August but I couldn't just skip it and leave you hanging without letting you all know about some cool promotions and upcoming happening.
I hope you had a wonderful summer and that you are ready for the craziness that comes along with Fall and Winter...the holidays, the weather, etc...
Of course, I will mention the Stampin'Up promotions as the newsletter goes along but I did want to mention that the Holiday Mini Catalog will be out as of September 1st. I don't want to brag but Stampin'Up has outdone themselves this time and the mini catalog is AMAZING! Oh...how did I get to see the mini catalog already? Because I am a Stampin'Up demonstrator and that is just one of the perks we get...to see and order items before they're even available to the rest of the world. You're lucky this month Stampin'Up has a promotions for anyone who wants to join in and become a demonstrator.
Ok...so here are this month's promotion...
SHORT & SWEET PROMOTION
Only until August 28. And it IS sweet: New recruits will receive $150 in their choice of Stampin' Up! products for the $99 starter kit price. You won't even have to pay for shipping either!
To see more details on this promotion click HERE
Some people think they need to teach classes and do workshops when they become a demonstrator but I am here to tell you that is so far from the truth. I have moved 6 times while I have been a demonstrator and all the while had two little ones keeping me company 90% of the time. While I started teaching workshops at the beginning, I put this side on hold many of times so don't hold back.
BIG SHOT BUNDLE PROMOTION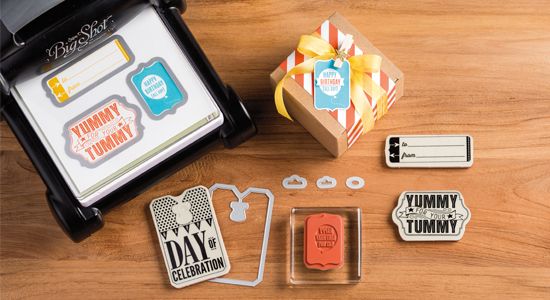 This month, if you purchase a big shot then you get one of the five bundles shown below for free. If you already own a big shot then you can just get the bundles at 15% off this month only.
AUGUST 2014 GALLERY INSPIRATION
Enjoy these last few days of summer!!!

Peace & Blessings,
Laura Pinto-Nguyen
www.laurap.stampinup.net
www.creativitywithstamps.typepad.com
(425) 306-3027